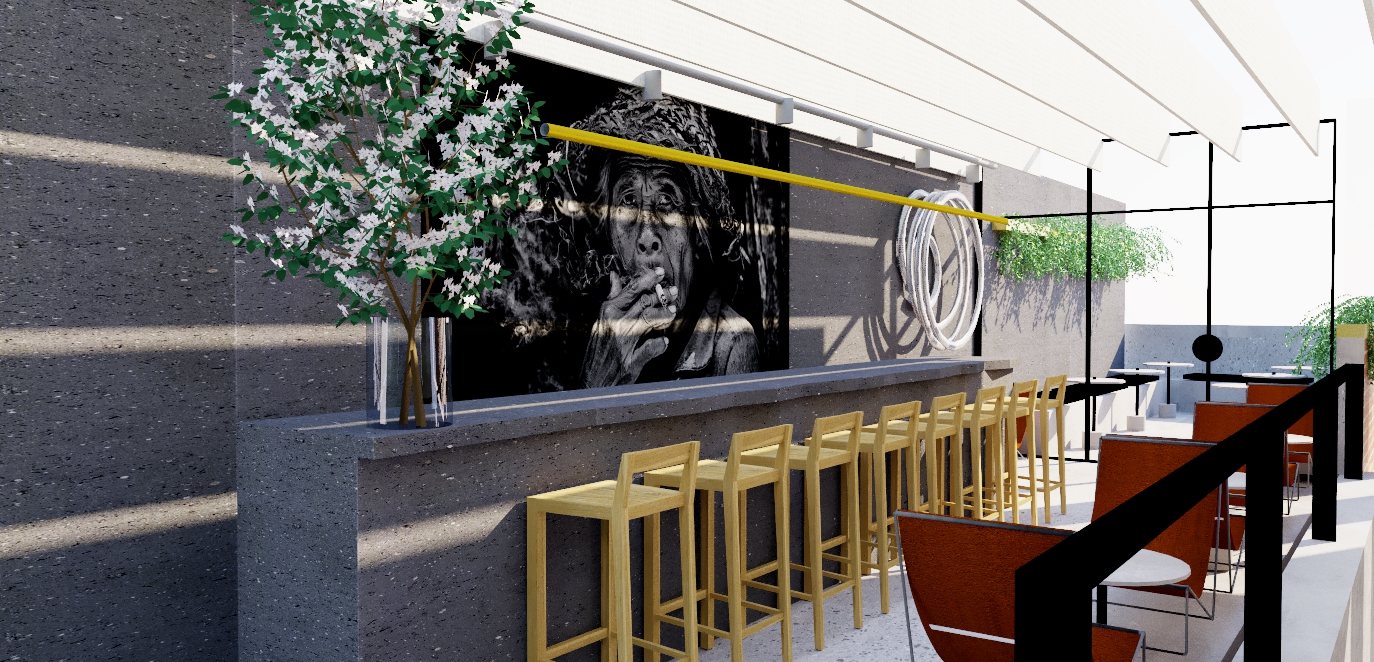 You have seen the construction pics of our latest Ubud project. Now here's what it will look like!
Located on the ground floor of a newly opened hotel in Ubud, Bali, the food and beverage offer was to deliver its own identity. This allows it to be a stand alone offer that could attract hotel guests and Ubud tourists alike.
X+O drew inspiration from the famed rice fields and monkey forest surrounding the hotel. The space was broken into zones and the topography of the undulating rice fields was mimicked. X+O created customer profiles for the various users of the space from the time poor, to those who would be lingering. This defined the how the space was laid out and where the level changes were strategically placed to channel customers through the areas. A central espresso bar became the communal space where individuals and the curious could learn about various coffee brewing processes- the heart of the space. Dubbed the 'rice field seats', a tiered amphitheater style of seating encouraged groups to perch themselves above and look down into the espresso bar. Cushioned banquette seats both indoor and outdoor, encourage customers to stay and play.
Due to open mid 2018.
Concept by X+O. Project delivery in collaboration with A+A Architecture, Jakarta.